Each year, members are recognized at the annual meeting for their achievements with Registered Jerseys. Members honored at the 2018 meeting are shown below.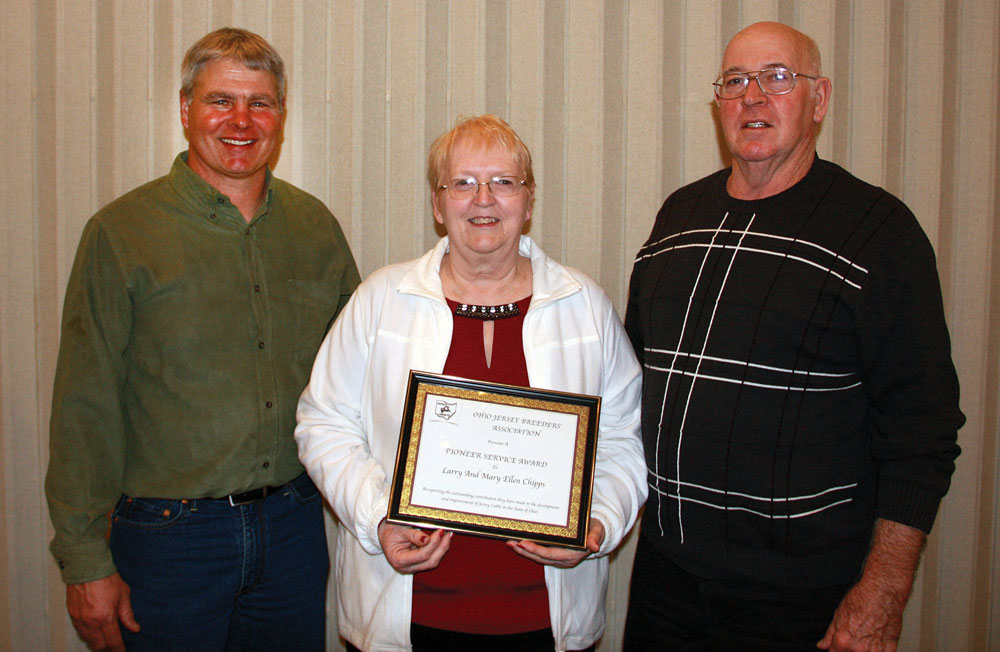 Larry and Mary Ellen Chipps received the Pioneer Service Award.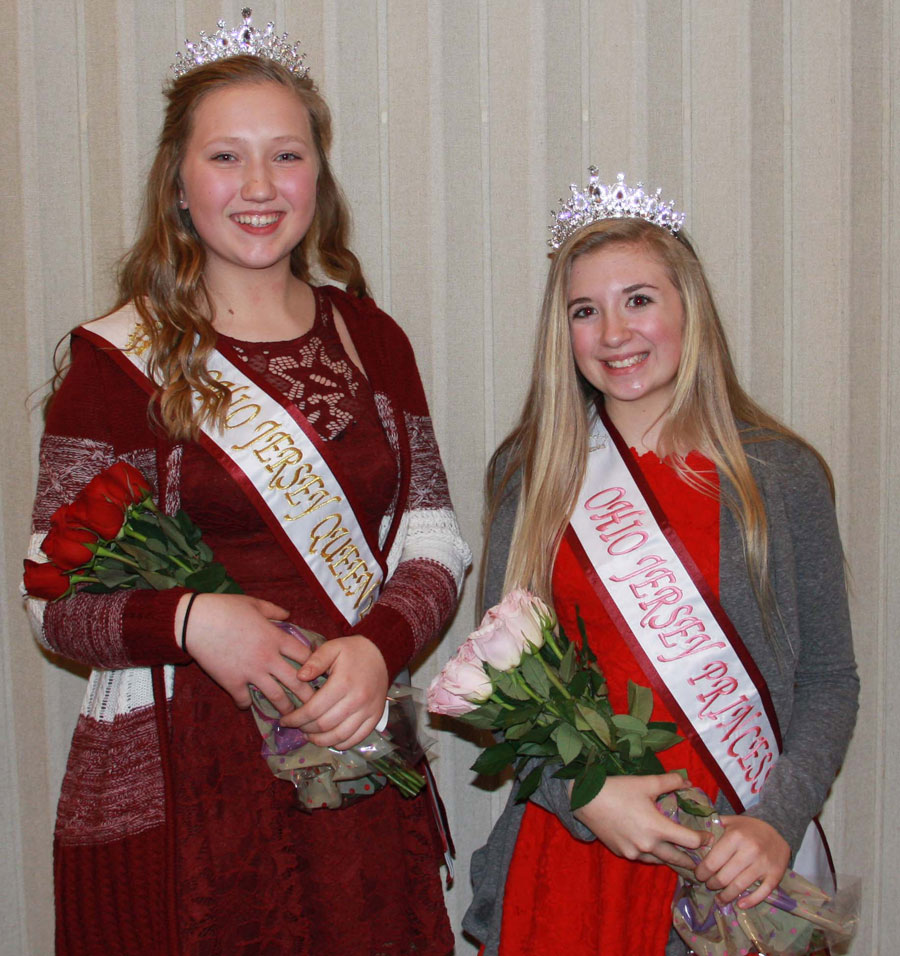 McKenzie Hoewischer is the 2018 Ohio Jersey Queen and Jaylin Dilsaver is the 2018 Ohio Jersey Princess. McKenzie also received the Outstanding Ohio Girl award and Jaylin won the Junior Promoter award.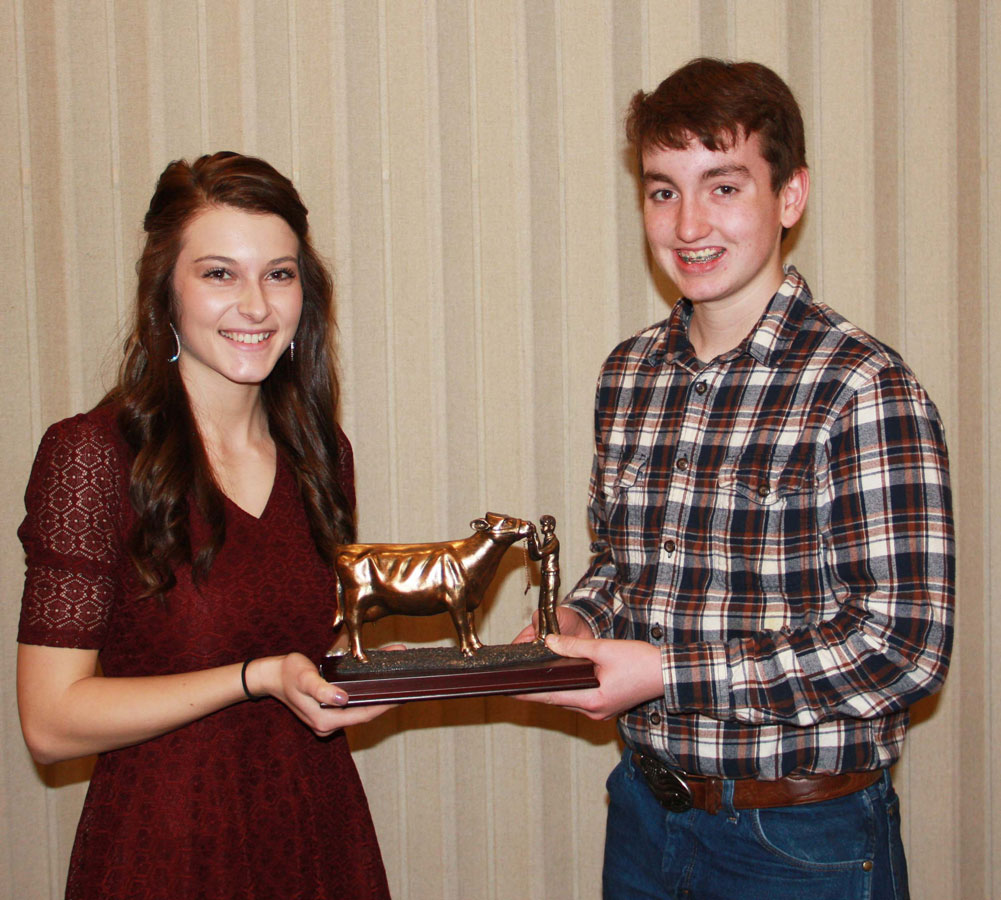 Carson Walker was named Outstanding Ohio Boy and also received the Diley Family Memorial Award.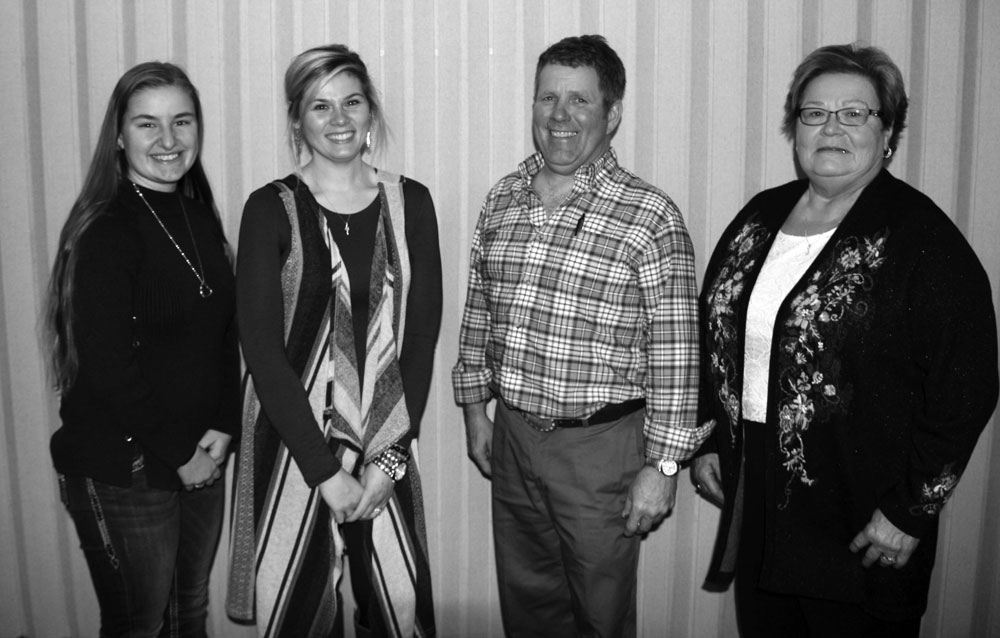 Jersey breeders recognized for achievements in the All-Ohio contest were xxxx, xxxx, Kevin Williams and Donna Greiwe.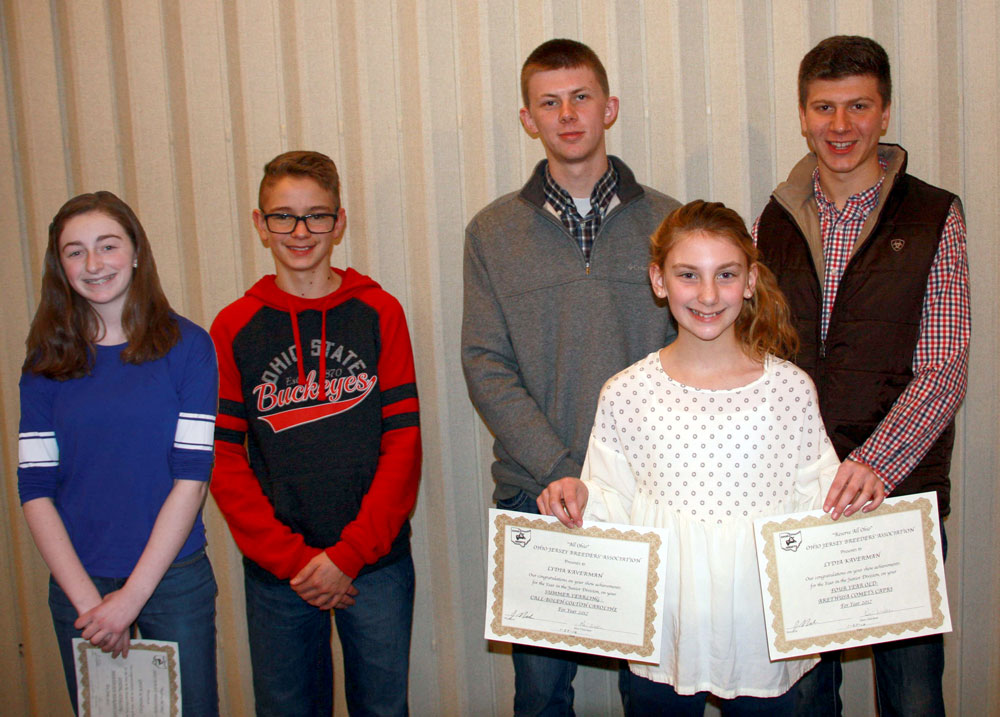 Juniors were also presented certificates for achievements in the Junior All-Ohio contest.
2018 Award Winners
Pioneer Service Award: Larry and Mary Ellen Chipps, McConnellsville
Ohio Jersey Queen: McKenzie Hoewischer, Mechanicsburg
Ohio Jersey Princess: Jaylin Dilsaver, Wayne
Outstanding Boy: Carson Walker, Newark
Outstanding Girl: McKenzie Hoewischer, Mechanicsburg
Diley Family Memorial Award: Carson Walker, Newark
Outstanding Junior Promoter: Jaylin Dilsaver, Wayne
High Herd Milk (2016): Josh and Jennifer Hupp, 22,734M 1069F 781P (27,252 ECM) on 20 cows
High Herd Fat and Protein (2016): Cold Run Jerseys LLC, Salem, 22,487M 1279F 877P (30,624 ECM) on 280 cows
Complete Listing Top Herds (2016): Click here for PDF
Complete Listing Top Cows (2016): Click here for PDF
All-Ohio Winners (2017): Click here for PDF